Happenings at the Library
Literature of the Land Book Club
Join us for two new sessions of Literature of the Land, a book club hosted by the Helen Fowler Library. We delve into literature related to the land and to nature, discussing topics that may range from environmental issues to the culture of food and drink, from the American dust bowl to the cinnamon trees of Southeast Asia.
Summer Session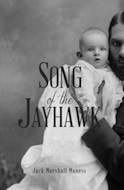 Congress opened the lands west of the Missouri River to settlement in 1854, it created the conditions that led to the Civil War, abolition of slavery, decline of Native peoples and ultimately the success of many Euro-American families. Religious idealists, battle-hardened frontiersmen, savvy entrepreneurs and simple farmers all came to make Kansas, and the West, theirs. They claimed, bartered, sowed and bled on the land that is now known as the Breadbasket of America.
Song of the Jayhawk, the first in a trilogy of historical novels, was inspired by the lives of the author's great-great grandparents, Irish immigrants and early settlers in Kansas who likely only wanted to farm this rich soil. Come meet local author Jack Marshall Maness, discuss the book, and hear more about the history of land use on the Plains and how the dense woods and rolling hills of the Missouri River basin influenced his novels. $10, $8 members. Register here.
Fall Session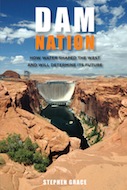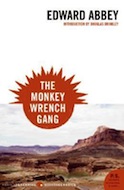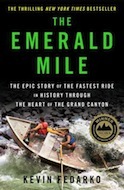 This autumn, we'll read three books over three months. We'll examine water and the American West, including our management of it and the way it can shape our lives, in a series of three very different, but very remarkable books. We will look at water – specifically the Colorado River, and its use, through the way we legislate it, the way we fictionalize it and the way we love it.
In October, we'll begin with Dam Nation: How Water Shaped the West and Will Determine Its Future. We'll examine how water policy and the mitigation of natural resources have shaped the land and the people living on it. In November, we'll discuss the classic, but surprisingly relevant, The Monkey Wrench Gang by Edward Abbey. Abbey's best known eco-novel, which he described as a comic extravaganza, inspired a generation of angry young activists with its fictional trip down the Colorado River. In December, we'll conclude with The Emerald Mile: The Epic Story of the Fastest Ride in History through the Heart of the Grand Canyon by Kevin Fedarko, which recounts the voyage of three river guides and their dory down through the Grand Canyon. More than simply a story of a fast trip down the Colorado River, Fedarko's book details the history of the river, the men who explored it (from the conquistadors onward), the dams that alter it and the people who are devoted to it. $5. Register here. 
Contact us at 720-865-3570 or email us at library@botanicgardens.org with any questions about our book club series.