Happenings at the Library
Literature of the Land Book Club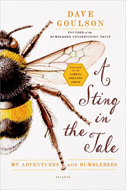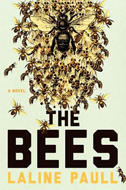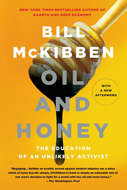 Join us for the spring 2015 session of Literature of the Land, a book club series hosted by the Helen Fowler Library. We'll read three books over three months, focusing on a specific topic of interest. We delve into literature related to the land and to nature, discussing topics that may range from environmental issues to the culture of food and drink, from the American dust bowl to the cinnamon trees of Southeast Asia.
This spring we'll examine the crucial role of pollinators in our ecosystem in a series of three books. In March, we'll start with Dave Goulson's part memoir, part call for conservation, A Sting in the Tale: My Adventures with Bumblebees. Telling the story of the crucially important, yet mysterious bumblebee, Goulson mixes entertaining (and embarrassing) anecdotes from his childhood spent enthralled with nature with his experiences as a researcher and ardent advocate of bumblebee conservation. You may find yourself, rather surprisingly, asking, "Where does my ketchup come from?"
In April, we'll discuss Laline Paull's provocative dystopian novel The Bees. Hailed as a cross between The Handmaid's Tale and The Hunger Games, this work of fiction explores the dynamics of a working beehive as seen through a societal lens – governance, socialization, and our place in society - yet closely portrays real world apiary behaviors. It's a fascinating world to discover and observe, despite taking place within only a few square feet.
In May, we'll wrap up with Bill McKibben's Oil and Honey. This unusual book blends McKibben's time spent as a globe-trotting activist and his co-founding of 350.org, a website dedicated to leveraging "people power to dismantle the influence and infrastructure of the fossil fuel industry, and to develop people-centric solutions to the climate crisis" and his time observing a neighboring beekeeper raising his hives in his home state Vermont.
Discussion times and registration details:
Book one, A Sting in the Tale: My Adventures with Bumblebees - March 25 or March 26, 7 p.m.
Book two, The Bees - April 22 or April 23, 7 p.m.
Book three, Oil and Honey - May 20 or May 21, 7 p.m.
Admission per meeting:
$5 per person - Registration is mandatory as attendance will be limited in number to allow for interactive discussion in a friendly group setting. Please register here.
Contact us at 720-865-3570 or email us at library@botanicgardens.org with any questions about our book club series.