Happenings at the Library
Literature of the Land Book Club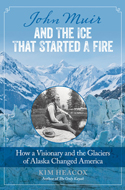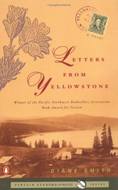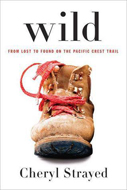 Join us for the fall 2014 session of Literature of the Land, a book club series hosted by the Helen Fowler Library. We'll read 3 books over 3 months, focusing on a specific topic of interest. We delve into literature related to the land and to nature, discussing topics that may range from environmental issues to the culture of food and drink, from the American dust bowl to the cinnamon trees of Southeast Asia.  
This fall we'll examine the influence of wilderness and national parks through the biography of botanist and preservationist John Muir, historical fiction set in Yellowstone National Park, and a travel memoir detailing one woman's arduous journey on the Pacific Crest Trail.
In October, we'll start with John Muir and the Ice That Started a Fire by Kim Heacox, an engaging biography of the man who changed the face of ecological guardianship. 2014 marks the 100th anniversary of Muir's death. The preservationist not only convinced Theodore Roosevelt of the importance of unfettered land, he significantly influenced America's perception and protection of wilderness.
In November, we'll change gears and read Diane Smith's epistolary novel Letters from Yellowstone. Beginning in the late nineteenth century, this novel explores a female botanist's expedition through Yellowstone National Park and captures a fascinating era in botanical history.
In December, we'll move on to Wild: From Lost to Found on the Pacific Crest Trail by Cheryl Strayed, which follows a young woman on her 1,100 mile trek from the southern California (including the John Muir Trail) to the Oregon-Washington border. Completely unprepared for such a strenuous endeavor, Strayed shares her often hilarious, perilous, and life-changing journey through the wilderness and national parks of the American west.
Discussion times and registration details:
Wednesday, October 15, 7 p.m.
Wednesday, November 19, 7 p.m.
Wednesday, December 3, 7 p.m.
Additional date has been added for Wild: From Lost to Found on the Pacific Crest Trail  - Thursday, December 4, 7 p.m.
Admission per meeting:
$5 per person - Registration is mandatory as attendance will be limited in number to allow for interactive discussion in a friendly group setting. Please register here.
Contact us at 720-865-3570 or email us at library@botanicgardens.org with any questions about our book club series.