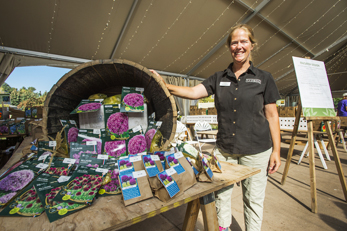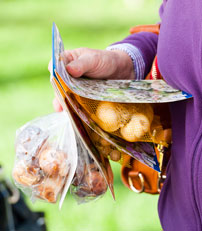 Get a jump start on your spring garden at the Fall Plant & Bulb Sale. Hundreds of bulbs and Grown at the Gardens plants are offered, along with expert advice from our horticulturists.
It is best to arrive early, as supplies go fast. Please remember to bring your own wagon so you can stock up on all of your favorite plants. 
Dates & Times:
Friday, September 25, 9 a.m. - 5 p.m.
Saturday, September 26, 9 a.m. - 3 p.m.
Location:
West Terrace
Admission:
Free admission to the Gardens on both days
Members receive 10% off all purchases
If you are interested in volunteering for this event, please call the Gardens' volunteer office at
720-865-3565.
For more information please email us at specialevents@botanicgardens.org.
Tulips and foxtail lilies are not-to-miss bulbs at the Fall Plant Sale.
Why Colorado climate is condusive to growing bulbs sold at the Fall Plant Sale.
Here are other videos featuring bulbs like iris, tulip and garlic; fall bulb planting tips and find out about bulbs you can't find anywhere else in Denver!