Community Supported Art Colorado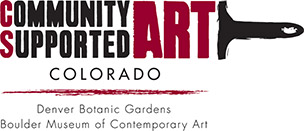 Denver Botanic Gardens and Boulder Museum of Contemporary Art are proud to present Community Supported Art Colorado (CSArt Colorado). Through a buy-local, share-based membership, CSArt Colorado brings artists and art lovers together. Selected by curators from Boulder Museum of Contemporary Art and Denver Botanic Gardens, the featured artworks will be in a range of media and allow for people to easily discover artists.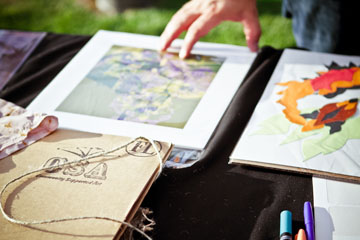 How does the Community Supported Art Colorado (CSArt Colorado) program work?
Following the popular community supported agriculture model, a limited number of shares will be available for sale. Each shareholder receives three to four distributions of art per year. In each distribution will be a variety of artworks by the selected artists. Visit the program's website for more details.
 
Can I choose my preferred art medium?
In short, no. Just as community supported agriculture programs support the local economy by sharing risk with the local food producer, this supports local artists and offers them a chance to try new things on a smaller scale. Most importantly, shareholders have the chance to meet and talk with the artists who made their fabulous items.
 
How do I get my artwork?
Distribution parties, complete with art, artists, food and music make it fun to interact with like-minded (and not so like-minded) people. Shareholders attend and walk away with their art stash.
 
How can I become a participating artist?
Here is information about applying, including helpful hints and the project timeline.
I want to buy a share.
Buy a share now or visit the CSArt Colorado website to learn more.