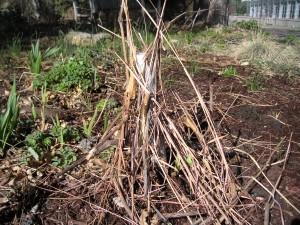 Though this plant might seem an unlikely beauty, it represents one of the first Gardens' trials of a fairly rare Colorado native that so far has not been widely grown.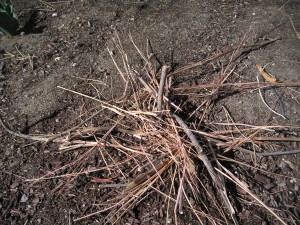 Snowunia massima starts life looking like a pile of sticks, but, under the right conditions, it will be covered in delicate yellow flowers throughout early summer.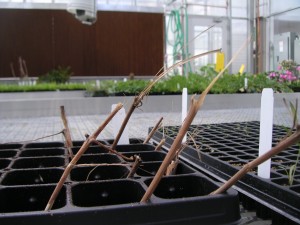 In our propagation greenhouses, we are having some success getting it to root. If it proves reliable, you may see it at future Plant Sales. Meanwhile, be sure to catch it here in the Gardens as we test its hardiness for our conditions.
Gardens Not to Miss: Visit the Perennial Walkway, Rock Alpine Garden, and Mordecai Children's Garden where more and more spring bulbs are carpeting the ground. Don't miss the blooming magnolia trees in the Waring House Garden and the Rock Alpine Garden.