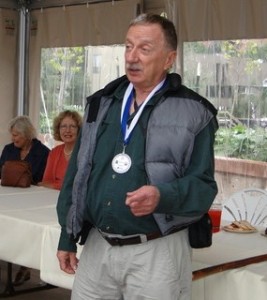 Denver Botanic Gardens today officially bid farewell to one of its long-time employees, Joe Tomocik, curator of aquatic collections. After serving the Gardens for 31 years, mere words in this blog will not capture the essence of Joe's service to the Gardens. A whole book on Joe would be more like it! The establishment and success of Denver Botanic Gardens' aquatic program and collections can be attributed to Joe's hard work and dedication.
A few of Joe's achievements during his tenure at the Gardens include: establishment of the Colorado Water Garden Society, performing international waterlily trials, naming of numerous waterlilies, host of international waterlily symposia at Denver Botanic Gardens, establishment of a successful aquatic volunteer program, introduction of the Rocky Mountain Waterlily Collection with nine unique waterlilies priced for their performance through Joe's trials, numerous articles in national and international journals, and mentoring horticulture interns.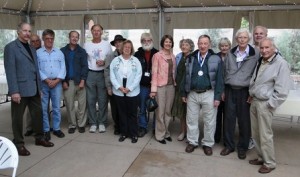 During the five years that I have worked with Joe, I had come to value our bi-weekly Monday morning meetings, which always started with a philosophical discussion of life's experiences for a few minutes before we got down to Gardens business. As the novelty of his retirement wears down, I am hoping that we will see Joe around a little bit more, be it for a discussion on philosophy or advice on waterlily curation. As Joe would say it, "See you at poolside!" Joe's legacy will always live on through our aquatic collections.