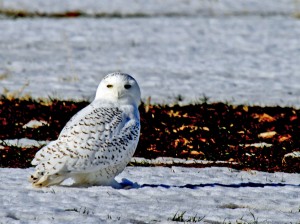 If you're a bird enthusiast, you're probably giddy with excitement due to the many recent sightings of  snowy owls in the lower 48.  Thousands of snow-white birds, which stand two feet tall with five-foot wingspans have been spotted from coast to coast and they are a spectacular sight to see.
This winter, Colorado, along with other states throughout the US, has been experiencing an unprecedented influx of wintry white snowy owls.  A small number of snowy owls migrate south from the arctic each year, but this large-scale event, called an irruption, is causing quite the stir among scientists and nature lovers alike.
Why have they come all this way in such large numbers?  Why are farmlands their habitat of choice?  Why do they come to Colorado in the winter and not at other times of the year?  These are the types of questions ecologists ask.  Reasonable explanations focus on resource availability, or the lack thereof, in their Arctic homes.
It may seem a stretch, but similar types of ecological questions can be applied to gardening in Colorado.
Ecology seeks to understand the relationship between organisms to their environment and to each other. Successful gardening involves understanding and applying these very principles.   If you would like to learn more about the application of basic ecological principles within your own Rocky Mountain garden, register today for Ecology for Gardeners at the Gardens (two class series, March 10th and 17th).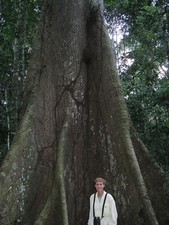 Guest Blogger: Sheridan Samano
Sheridan Samano is an instructor for the Rocky Mountain Gardening Certificate program at Denver Botanic Gardens and an instructor at Aurora Community College.  Her education includes degrees in Wildlife and Fisheries Science from Texas A&M University and Biology from the University of Colorado-Denver. When she's not in front of the classroom, you can find her designing customized itineraries to biological hotspots across the globe and acting as lead guide for her company Reefs to Rockies.