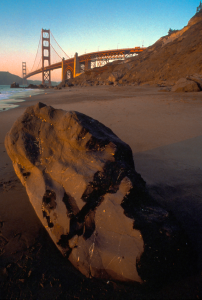 We all know Colorado is the best place to live. The mountains, the weather, the people. It's beautiful here. But every now and then we get the urge to hit the road. See the sights and make some images of a place that is not our own. Join me this spring in San Francisco for an exciting opportunity to make some great images and stretch your creative abilities to their limits.
From April 26 through 29 this spring we'll explore the city streets, natural landscapes and gardens of the City by the Bay and come home with some really incredible images. San Francisco is the perfect city for a quick getaway. The flight is short and the vibe is so very different from Denver. In a few short hours you can be in a different world of subjects to frame in front of your camera.
On this trip we'll eat, drink and dream about photography. Oh yeah, we'll take a lot of pictures too! It's all about exploring an unfamiliar place with a keen eye and a strong creative urge. Whether your interest is people, places
or plants you'll find something to photograph on this trip. If we don't get distracted by shiny objects and beautiful light and we can stay on schedule and visit the Filoli Estate, Marshall Beach, San Francisco Museum of Modern Art, Chinatown, the Japanese Tea Garden and the San Francisco Conservatory of Flowers among other great photo spots. Along the way I will have various assignments for you to pursue (optional) to help you expand your creative repertoire. We'll talk about the art of photography as well as the technique and the technical. You'll be with a group of photo-nuts just like you and you'll be personally challenged to make images that are creatively compelling and personally important.
I spend all day, every day thinking about ways to make new and interesting images. This trip is a chance for us all to live the dream and behave like a professional travel photographer for a few days. The class is inexpensive, the location is ripe with possibilities and the timing is just right. Join me for this great opportunity to make great images and have tons of fun in the process!!

To learn more (including the trip's itinerary) about this incredible photographic opportunity, visit our website.   Space is limited so be sure to register early.
All images: Courtesy of Scott Dressel-Martin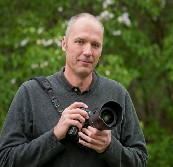 Guest Blogger: Scott Dressel-Martin
Scott has a highly refined talent for creating dramatic interior and exterior images of built and planted spaces. From the epic scale of a convention center or urban hotel to the intricate details of a delicate flower, Scott is adept at extracting spectacularly creative images. With a keen eye for light and design and a sincere and easygoing manner, he has a reputation for creating genuine photographs of people not accustomed to being photographed. Scott has a Masters degree in photography from the S.I. Newhouse School of Public Communications at Syracuse University, N.Y. He began his career in newspaper photojournalism and now works with an exclusive clientele, including Denver Botanic Gardens and the Denver Museum of Nature and Science. He has traveled and been published internationally.  Scott is the owner of dressel-martin mediaworks.