Saving seed has become more t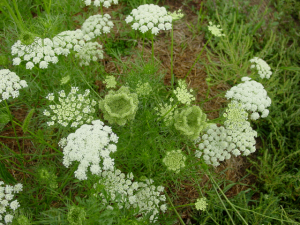 han a passion – it's pure joy.  I think differently now about planning my garden and ordering seeds.   When Cord and I got back from Seed School with Bill McDorman, we came home to a fall garden, dripping with seed, ready to be saved.  Armed with a beginner's knowledge, we gathered more seed that fall than I could have ever believed.  The garden was so abundant and we had been so wasteful for so many years.  We just let it fall!
You can bet the following spring – we were ready.  We planted saved carrot roots in March for seed production in fall.  It was the most beautiful thing to see hundreds of carrot flowers covered in pollinators, waving in the wind.  Of those flowers came seed – lots of it.
I have to tell you a secret about carrot seed.  It smells delightful – who knew?   We heard of other "seedsters" who, in the dead of winter, felt lonely for the smells of summer so they would go into the seed room, open the jar of carrot seed, and take a big whiff.  I forgot about that until I was threshing the seed and the delicious aroma wafted up.  Who knew collecting seed could be so stimulating!?
Join Penn and Cord Parmenter for their Saving and Adapting Seed to High Altitude class on Sunday, March 11th from 12- 2:00 p.m.  The Parmenters will cover vegetables, herbs and flowers and take a look at the world seed situation and what you can do about it in your own backyard. This class is intended to inspire you to make full use of the abundance given to you from your own garden.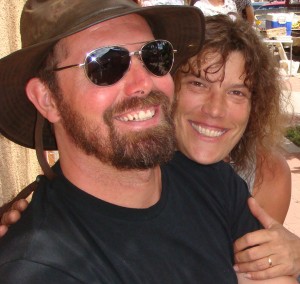 Guest Blogger: Penn Parmenter
Penn and her husband, Cord, will be instructing the sustainable greenhouse class at Denver Botanic Gardens. Penn and Cord have been gardening and growing food in the Wet Mountains north of Westcliffe, Colorado since 1992. Their three abundant gardens sit on a mountain at 8,120 ft. and feature numerous high altitude growing methods.
Visit their website at pennandcordsgarden.weebly.com.