At long last the High-Altitude Gardener has returned to the Denver Botanic Gardens Web site. This searchable online database features some of the favorite plants of the Gardens' horticulture staff that are also some of the best plants to grow in this region.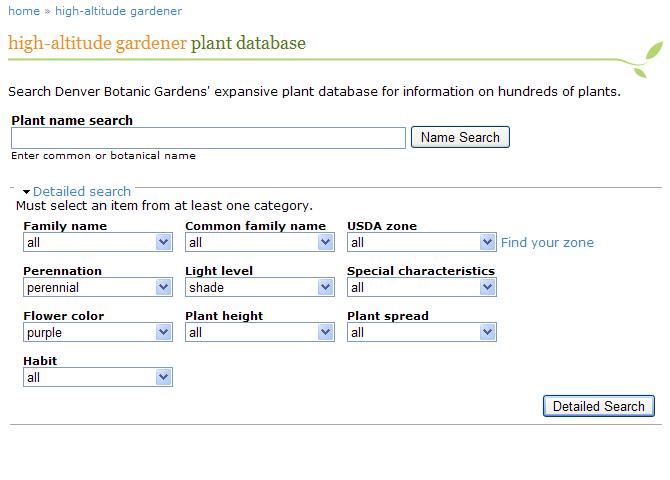 The search interface allows users to type a plants common or scientific name or to select from one or more of ten categories to find plants.

 
This database will grow in both numbers of species and images with time. The return of the High-Altitude Gardener also brings  new interactive areas for user comments and users can upload images of the plants growing in their gardens or elsewhere. So by using this database, now you can tell other users if you had good luck with a particular plant or not, how you used a particular plant in your yard or even report what days a plant has started flowering for you.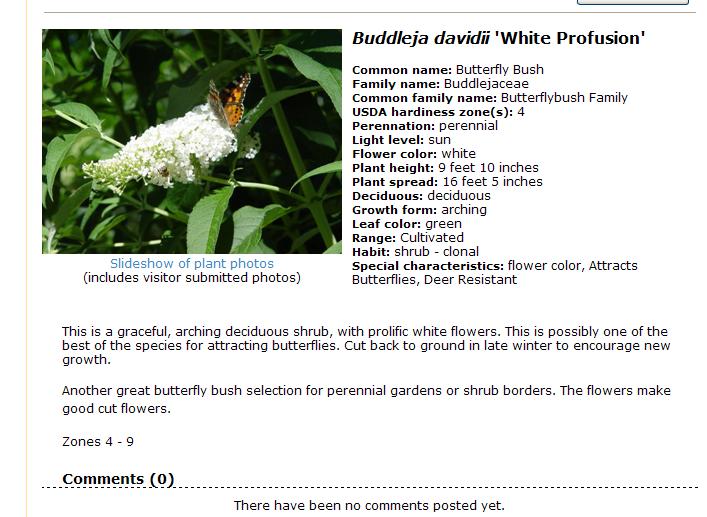 You can link to the High-Altitude Gardener by clicking on one of the images above or look for it on the Gardens' Web site under Gardening Resources.