Within the first few pages of Rex Burns'1978 detective novel Speak for the Dead, a grisly discovery is made by the Denver Botanic Gardens' chief utility worker. While on his morning rounds, he discovers a murder victim…in the conservatory. Across the stream, down from the fig tree, and under "the broad leaf of an elephant-ear plant," the decapitated head of a young woman lies waiting for homicide detective Gabriel Wager to solve the mystery of her tragic end—and to find the rest of her.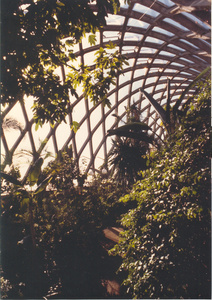 This 70s era crime thriller takes you all around Denver, with key scenes taking place at Denver Botanic Gardens itself. The author makes reference to several landmarks recognizable today, though it's also interesting to see how much has changed!  A bit dated (and I hope homicide detectives didn't really drink so much wine and beer while they were on duty—even if they were on the nightshift), the book is still a fun read, especially for those of us with close ties to Denver Botanic Gardens.  Come by the Helen Fowler Library to check it out!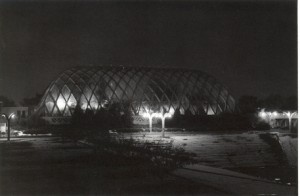 For those of you familiar with the Gardens in the late seventies, what are your memories and how do they compare with the Gardens today?  Does anyone remember how this book was received by Denver Botanic Gardens staff when it was published?