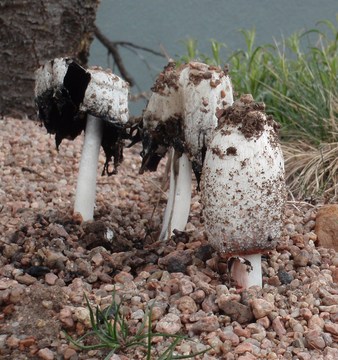 I was very excited yesterday to find these beautiful mushrooms in the Bristlecone border.
Though I know nothing about mushrooms we are very lucky here at Denver Botanic Gardens to have access to the Sam Mitchel Herbarium of Fungi. I decided to take one of them down to our experts for identification - it turned out to be a Coprinus comatus or  shaggy mane.
Apparently it is one of inky cap mushrooms, so called because it disperses its spores by secreting a black liquid full of spores, which of course I got all over my hands when I collected the specimen. If you look closely at the photo above you can see some of the 'ink' running down the stem of the middle mushroom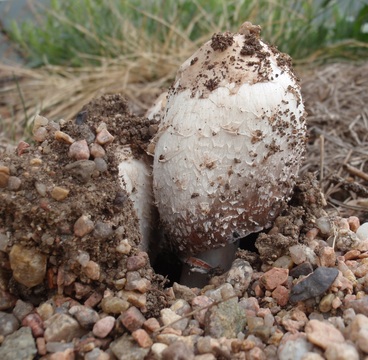 There are still a couple that are pushing through the gravel at the east end of the Bristlecone border so be sure to check them out if you are here in the next few days.