Join us for the Fall 2012 session of Literature of the Land, a book club series hosted by the Helen Fowler Library. We delve into literature related to the land and to nature, discussing topics that may range from environmental issues to the culture of food and drink, from the American dust bowl to the cinnamon trees of Southeast Asia.
This fall we'll focus on eighteenth and nineteenth century women naturalists.   As study of the natural world grew as a science, women increasingly began to be excluded from the male dominated profession. We'll begin with the adventurous story of Jeanne Baret, the first woman to circumnavigate the globe (disguised as a man and working as a botanist's assistant), read about America's early women naturalists, and learn about how women were writing about nature and how these writings reflected shifting views on morality, education, and humanity's place in the world. We'll supplement our reading and discussions with an author lecture, guest speakers, and a viewing of several of the library's eighteenth and nineteenth century rare books and herbals.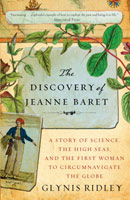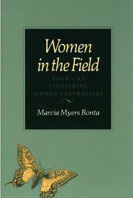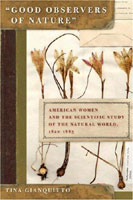 Discussion nights (we'll meet in the Helen Fowler Library from 7-8:30 p.m.)
Thursday, September 13: "The Discovery of Jeanne Baret: A Story of Science, the High Seas, and the First Woman to Circumnavigate the Globe"
Thursday, October 11: "Women in the Field: America's Pioneering Women Naturalists"
Thursday, November 8: "Good Observers of Nature: American Women and the Scientific Study of the Natural World, 1820-1885"
You may choose to register for the entire book club session, which includes admission to the September 25 lecture given by Glynis Ridley, or register for discussion nights on an individual basis (which will not include admission to the lecture).
To register for either option, click here.
Please contact us at 720-865-3570 or email us at library@botanicgardens.org with any questions about the lectures or our book club series.