Interested in planning a garden?  Restoring a garden?  Diagnosing a sick plant or identifying a mystery specimen?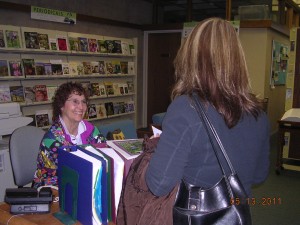 Gardening Help from Colorado Master Gardeners  is available in the Helen Fowler Library at Denver Botanic Gardens from noon-4 p.m. on Tuesdays, Thursdays and Saturdays, May through September and on York Street free days.
Come to the Master Gardeners with your questions on where to locate new plantings or with inquiries regarding pest control in your garden …Investigating which kinds of roses might do best in our climate?  Want to know how to determine whether your soil is causing your plant friends to feel poorly?  Having trouble ascertaining a pruning strategy?  The Master Gardeners would love to talk to you!
Gardening Help is staffed by Colorado Master Gardener volunteers representing the Colorado State University Extension.  Come by the Helen Fowler Library at Denver Botanic Gardens to chat with them in person, or you can easily contact them via email at gardenhelp@botanicgardens.org, or call them at 720-865-3575.