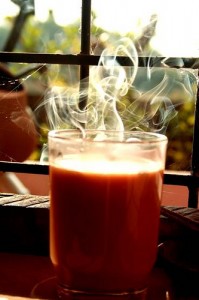 What is all the hoopla about Chai?  Why does my Chai taste different depending on where I get it?  Well, let me deconstruct the mysteries of Chai.
First of all, the literal translation for "Chai" is "tea".  What we in the US call Chai, is actually Masala Chai Latte, Spiced Tea with Milk.
Chai's history is over 5,000 years old originating in Siam and India.  There are many different recipes for Chai.  Each region within India has it's own variation depending on the spices that are most prominent in that region.  Or, according to the Indian people, "a Chai for every season and a Chai for every reason".
Chai  is typically made from Assam black tea mixed with Ayurvedic spices, milk and sugar.  The most commonly used spices are:  cardamom, cinnamon, pepper, anise, ginger and cloves.  Often, other spices or herbs are added.
Chai can be enjoyed in many ways.  You can have it hot, iced, in smoothies or, incorporated into recipes.  Any way you like it, it is delicious and refreshing.
The traditional way to prepare Chai is:
1.    Mix 2 parts water with 1 part heavy  milk, & ground spices & bring to a boil
2.    Add 1 tsp tea
3.    Add sweetener to taste
4.    Stir & simmer for 2-3 minutes
5.    Strain & serve hot
Love Chai?  Care to learn how to make different types of Chai?  Register for Judy's Make Your Own Chai class here at the Gardens on Wednesday, November 16th (6 – 8 pm).   Register online or call 720-865-3580.  This is a popular class (because who DOESN'T like chai?!), so register early.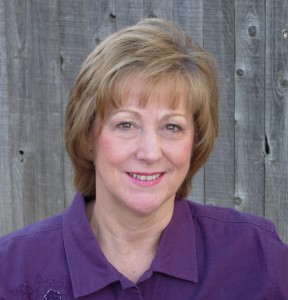 Guest Blogger: Judy Williams, Tea Specialist of Tea Talks
Judy Williams is a Certified Tea Specialist who enjoys sharing her passion for tea with others.  She speaks at public events on the history and art of tea. And she also teaches classes on tea and conducts tea tastings for Denver Botanic Gardens, private parties, Tea Cafes, luncheons and other special events and is also a guest lecturer on cruise ships.  Judy gets great pleasure from educating people on the benefits of tea and how to make a good cup or pot of tea.
You can reach Judy via phone, email or through her website.
Phone:  303 596-1347
Email:  Teatalks@teatalks.com
Website:  www.teatalks.com
Chai tea image: Courtesty of vivekrakanhangad (Flickr)