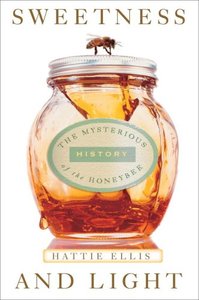 Announcing Literature of the Land, a new book club series organized by the Helen Fowler Library at Denver Botanic Gardens and by the Rocky Mountain Land Library. We'll delve into literature related to the land and to nature, discussing topics that may range from environmental issues to the culture of food and drink, from the American dust bowl to the cinnamon trees of Southeast Asia.
Each session will consist of a four month time period and we'll focus on a specific subject matter—we'll read and discuss several books on our chosen theme, visit with some exciting guest speakers and get together for at least one field trip.
Our first season will start in March 2011 and will be centered on bees and beekeeping. Covering the history of beekeeping, honey culture around the world and current issues regarding conservation, we'll read three books and end with a field trip to an apiary and to a local meadery. We'll start out reading Sweetness and Light by Hattie Ellis, move on to Honey and Dust by Piers Moore Ede, then end the session by reading Fruitless Fall by Rowan Jacobsen.
Click here for more details on meeting places and times and to register for this season. Registration is mandatory as attendance will be limited in number to allow for interactive discussion in a friendly group setting.
I leave you with the closing stanzas of The Bee by Emily Dickinson...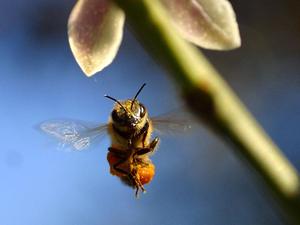 His feet are shod with gauze,
His helmet is of gold;
His breast, a single onyx
With chrysoprase, inlaid.
His labor is a chant,
His idleness a tune;
Oh, for a bee's experience
Of clovers and of noon!