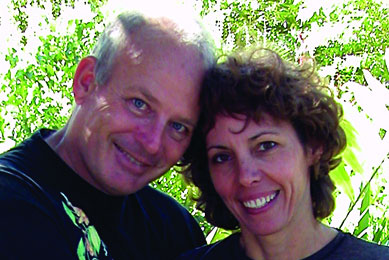 Bonfils 2013: Lauren Springer Ogden and Scott Ogden
Lauren Springer Ogden and Scott Ogden
Lauren Springer Ogden and Scott Ogden are garden designers known for their sensual, richly layered work. Lauren designed the Fragrance, Water-smart, and Romantic Gardens at Denver Botanic Gardens. Together they have just completed the new entrance and visitor center gardens at Denver Botanic Gardens at Chatfield, featuring native plants in romantic interpretations of natural plant communities. The Ogdens and their work have been featured on television and in print, including The New York Times, The Wall Street Journal, Nature, Martha Stewart Living, Sunset, and Horticulture. They have received three American Horticultural Society book awards and an Association of Professional Landscape Designers design award. They speak around the country and internationally, and live and garden together in northern Colorado and central Texas. Find out more about Scott and Lauren at www.PlantDrivenDesign.com.